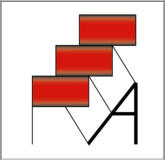 DEHNconcept
External Lightning Protection
System Design
More comprohensive than CSA
B-72, UL 96 and NFPA 780, the
IEC 62305 provides for a more
robust external lightning
protection system. R3A and
DEHN provide design assistance
from engineering through
installation.
Internal Lightning and Surge
Protection System Design
We offer comphrehensive
planning and design services for
internal lightning and surge
protection in accordance with
the Lightning Protection Zone
concept "LPZ".
For more info email
info@r3alimited.com
Site Surveys
Protection System Plan and
Report
The result of the survey is a
comprehensive report that
includes recommendations for
repairs or improvements along
with any recommendations for
additional equipment. Email
info@r3alimited.com
Software and Calculation
Aids
The DEHNsupport Toolbox
software offers a variety of
calculation options in fields of
lightning protection ranging
from risk management to the
calculation of the length of the
air-termination rods, separation
distances and lenghth of
electrodes. For more
information click here
DEHNselect SPD Tool
The DEHNsupport Toolbox
software has been expanded
with another module and now
also offers comprehensive
support for planning internal
lightning and surge protection.
For more information click here
Copyright R3&A Limited 2021 all rights reserved